Back to

Prices & Markets
Subscribe to Prices & Markets e-newsletter
For in-depth red meat market news, information and analysis.
SIGN UP
Why the price disparity between east and west ewes?
12 November 2020
Key points:
Below average seasonal conditions prompt destocking of ewes
Ewe prices still tracking at historically high levels in WA
Eastern states ewe prices continue to outperform the west as more hit saleyards
The WA sheep industry is currently in a destocking phase, resulting in many ewes being sold to the eastern states, demonstrated by WA's increased throughput over recent months.
For the week ending 6 November, ewe yardings in the state were 12,626, up from 6,715 in August – an increase of 88%. Over the same period, WA's share of the total national ewe yardings rose from 24% to 29%.
The key driver behind the increase in supply of WA ewes entering the market is the below average seasonal conditions throughout most of WA's agricultural zone. This has limited the availability of surface water and pasture across WA, reducing the state's ability to carry sheep through summer. To address feed and water shortages, many WA producers are selling off their excess stock that they are unable to carry through until next season's break.
Historically, sheep prices become depressed during a destocking period due to oversupply. However, WA producers currently selling ewes are taking advantage of relatively high prices as a result of increased demand from eastern states restockers. The average price for WA ewes being offered on 11 November was $123/head. This is up 24% on the five-year average of $99/head, but back on the $162/head recorded in March.
Despite WA's relatively high average ewe prices, east coast prices are outperforming them. In Victoria, South Australia and New South Wales average ewe prices on 11 November were $177/head, $181/head and $187/head, respectively.
WA's prices are also likely to factor in cartage costs associated with transporting sheep across the Nullabor – resulting in a slight price discount.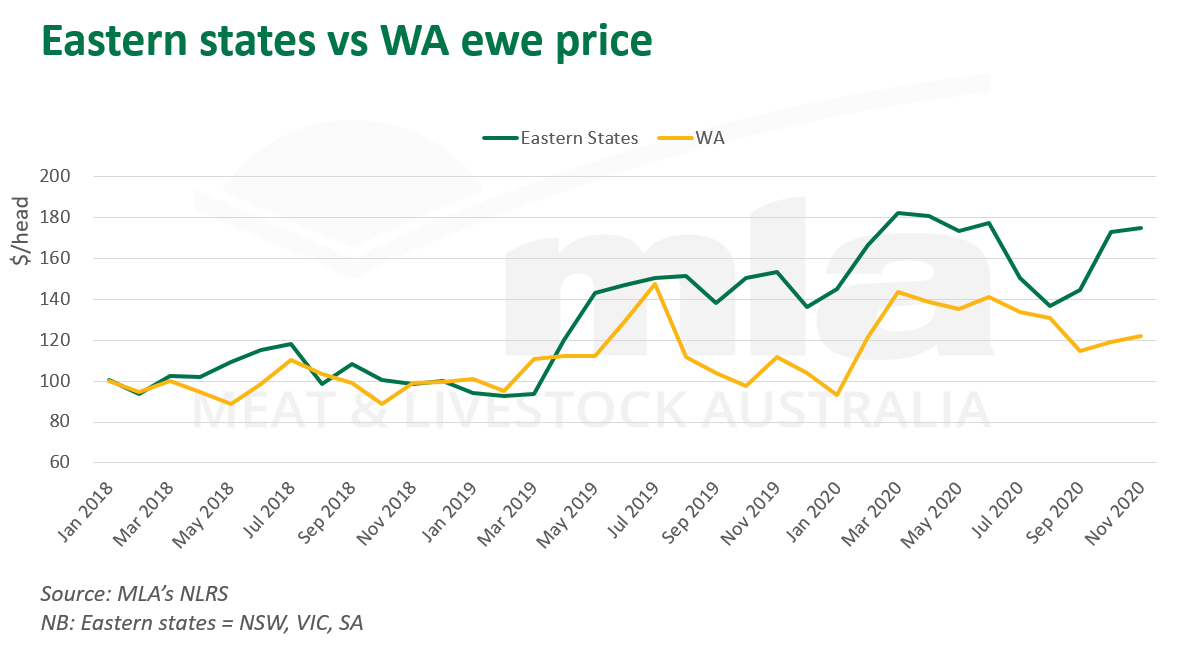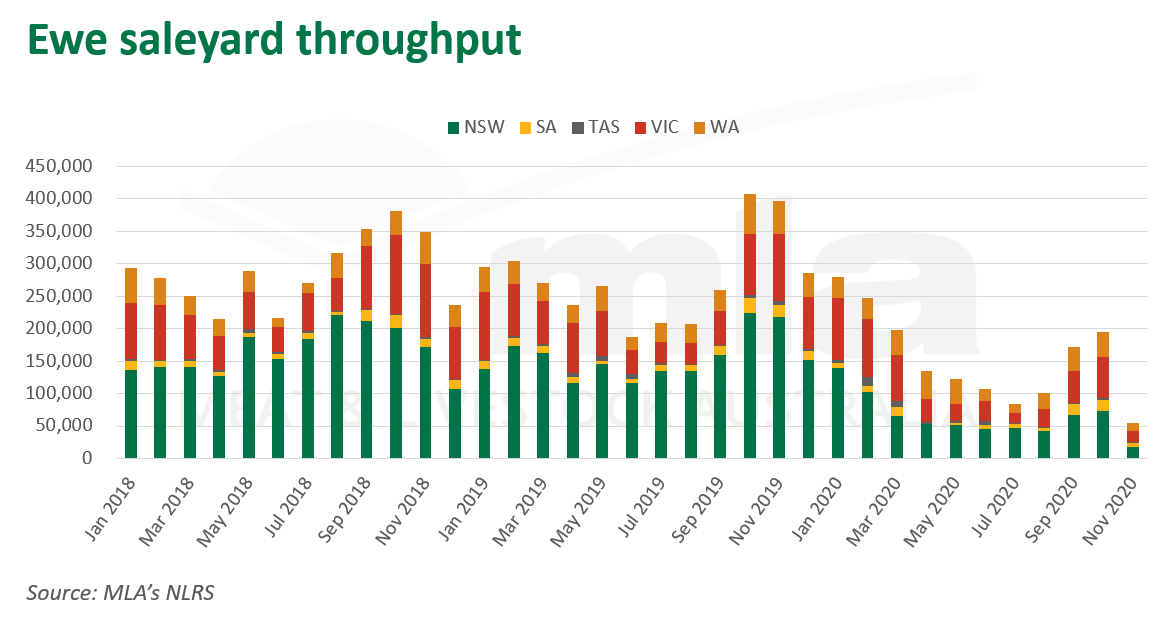 © Meat & Livestock Australia Limited, 2020