Back to

Research & Development
Subscribe to R&D Round-Up newsletter
Stay informed with a short, sharp monthly summary of MLA's latest research reports.
Sign up
NB2 Pathway to Practice
Pathway to Practice Pillar
Six groups of beef breeding producers across northern Australia have been formed to engage in a pilot adoption program. These groups will critically assess their current businesses using a standardised data collection and analysis system.
Each group will work with a trained facilitator, and a producer from within each group will be their coordinator. The initial 'peer to peer learning' and training for facilitators and coordinators will be completed by the end of the year.
The first of part of two-part business training for project participants will be delivered by Bush AgriBusiness before the year is out, and a two-part feedbase training program commencing November/December will be delivered by Range IQ.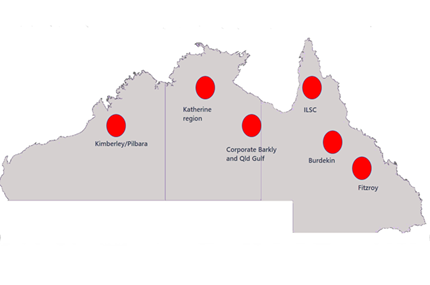 Several of the groups have held their first meetings - the Fitzroy and Burdekin groups had a combined first meeting in Emerald on 29-30 September and the Indigenous Land and Sea Corporation/Animal Health Australia group held their first meeting and workshop in Mount Isa on 12-15 October. Read more