Back to

Marketing beef & lamb
Subscribe to Global Markets Update
Global Markets Update
e-newsletter features the latest international red meat marketing news and insights.
SIGN UP
Brand building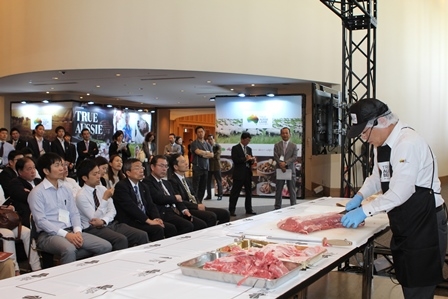 MLA's office in Japan, through brand building activities, aim to strengthen the positioning of Australian beef with promotions targeting consumers and customers and therefore maintain Australia's position as the preferred imported beef.
True Aussie was launched in Japan in mid-2014 and today more than 50% of the Australian beef sold at retail carries the new logo, alongside many thousands of foodservice outlets.
Whilst one of the key strategies remains to grow penetration of True Aussie at point of purchase, MLA Japan also conducts non-branded business development work designed to improve brand loyalty with the trade, including education seminars and workshops, technical support and training, new product and menu development.
Japan summer marketing campaign: "Let's Barbie" with Aussie beef!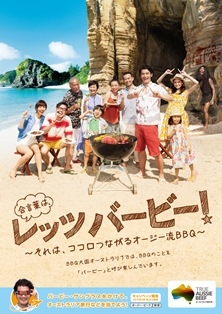 MLA will run the "Let's Barbie" campaign for thee months in the coming summer starting from June, aiming to boost demand for thick-cut Aussie beef steak in summer BBQ season.
2nd August is officially certified as Barbie Day in Japan by Japan memorial association from this year. Around the day, the commercials will be run on national & local TV, billboard in Tokyo and Osaka, and the ad will be placed in the magazines, to create a buzz of "Let's Barbie!" as leisure to bring family and friends together in Japanese BBQ scene.
Click here for more information.