Back to

Marketing beef & lamb
Business development
Through regular interaction and engagement with industry participants, and to assist business development in the Middle East & North Africa, MLA maintains a detailed understanding of the market situation and trends; ensures MENA market participants have a detailed understanding of the Australian supply chain; and facilitates business opportunities throughout the supply chain to increase market penetration of Australian beef and lamb.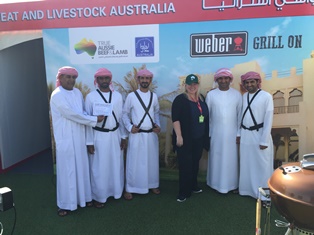 Building and maintaining networks are key steps in ensuring supply of Australian products to markets in the region. MLA provides technical support through product training, communication and cooperative promotional programs with key importers, retailers and foodservice operators of Australian lamb, mutton and beef. MLA works with suppliers in Australia to continually improve and deliver our competitive advantage within the market.
The rapid expansion of international retailers across the region is changing the traditional retail landscape and creating opportunities to expand the retail presence of Australian red meat products. A range of activities with targeted retailers based on category management principles are underway to maintain and increase consumer awareness and purchasing intent for Australian beef and lamb.
MARKET ACCESS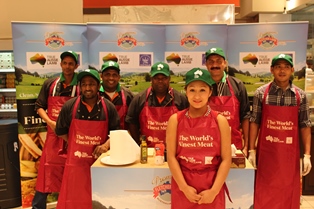 Maintaining market access is a key role of MLA in the Middle East. Because countries in the region import the majority of their food, governments place a very high importance on food safety and have stringent requirements that exporting countries must meet to ensure their products are safe.
MLA is continually monitoring market access issues and works collaboratively with key government officials in the Middle East. Australia's very low disease prevalence and strict food safety standards means our red meat products are highly sought after in the region.