Back to

Research & Development
Subscribe to R&D Round-Up newsletter
Stay informed with a short, sharp monthly summary of MLA's latest research reports.
Sign up
Reducing emissions from livestock research program
The Australian Government's Reducing Emissions from Livestock Research Program (RELRP) was a three year national collaborative program coordinated by Meat & Livestock Australia.
The program aimed to develop knowledge and technologies on methane emissions to enable producers to reduce livestock emissions while maintaining or improving livestock productivity.
RELRP ran from 2009-2012 and was focussed on:
methane mitigation from the rumen of sheep and cattle; and
methane and nitrous oxide from feedlot manure.
Primary Outcome
More accurate knowledge of methane emissions, the levels of mitigation possible and production impacts using a range of strategies.
Further work is required to refine the findings from RELRP and further explore reduction options. This is now being undertaken in a new body of research – the National Livestock Methane Program – coordinated by MLA with co-investment funding of $14.4 million from DAFF and $3.5 million from MLA over a three year program.
RELRP Aims:
Identify inherited variations in methane output which could be used in animal selection and breeding
Explore the effect of feed additives/rumen treatment(s) on methane output
Examine the effects of different forages, especially natives, on methane output
Explore ways to improve the measurement of methane in the field
Understand the roles and responses of various rumen microbes involved in methane production
Measure gas losses from feedlot manure and test the effects of various mitigating treatments
Key Outcomes:
Did you know?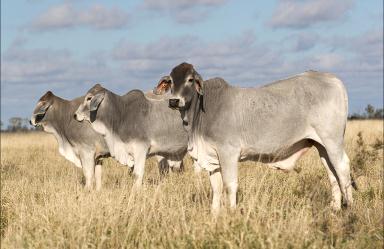 Livestock emissions account for about 10% of Australia's total greenhouse emissions and about two thirds of the total emissions from agriculture – the result of digestion in ruminant animals.
In addition to livestock emissions (methane), there are emissions from stockpiled manure which comprise around 4% of the total agriculture emissions.
The digestion of ruminant animals produces a waste by-product – methane. As well as being the most potent greenhouse gas, it is a waste of energy. If the energy used to produce methane could be redirected, animal growth could be improved.
The Australian Government has instituted the Carbon Farming Initiative (CFI) to support farmers who reduce emissions. This initiative aims to deliver financial incentives to farmers who use CFI approved technologies which reduce emissions.
Program partners
RELRP ran from 2009-2012 and was supported with $15.5 million, comprising:
$11.25 million from Department of Agriculture, Fisheries and Forestry under the Australian Government's Climate Change Research Program
$3.4 million from Meat & Livestock Australia
$0.8 million from other R&D Corporations and research partners
The project was supported by the following collaborating organisations:
Australian Farm Institute
Australian Wool Innovation
CSIRO
Dairy Australia
Department of Primary Industries Victoria
Sheep CRC
South Australian Research and Development Institute
University of Melbourne
University of New England
University of Queensland
University of Western Australia
University of Wollongong