Back to

News & Events
Subscribe to MLA's newsletters
Stay informed with the latest red meat and livestock industry news, events, research and marketing.
Sign up
Thriving Pastures conference | Creswick, Victoria
17 Jul 2019 08:45AM - 18 Jul 2019 04:00PM

Grass-fed Cattle

Sheep

Goat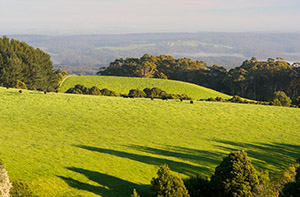 Location: RACV Goldfields Resort, Creswick, Victoria
Cost: GSSA member $350. Non member $455. See flyer for details.
Creswick for the Grassland Society of Southern Australia's 60th Annual Conference with the theme 'Thriving Pastures', will provide delegates with an in-depth look at grassland soils and subsoils; constraints that are often overlooked; and how to plan your farm to have pastures that are a resilient match for the ever-increasing climate variability of the future.
The program will deliver a range of informative speakers and research posters, as well as the popular trade displays. One of the highlights will be the acclaimed 'Bus Tour' that will be educational, interactive and only a stone's throw from the conference venue.
Event flyer