Back to

News & Events
Four ways to bite back at parasites
22 April 2021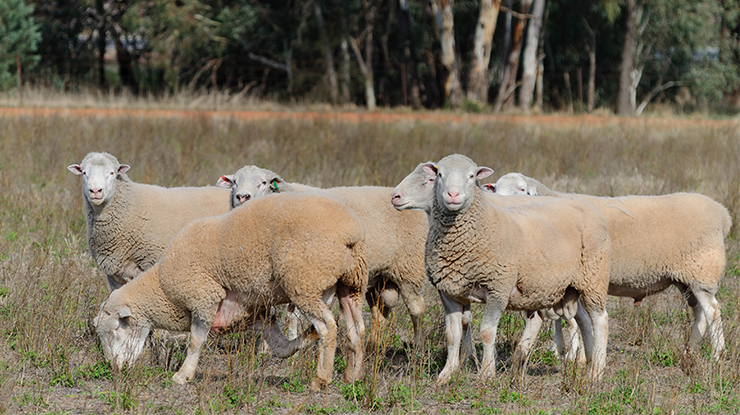 Parasite prevention, control and lost value of products costs the sheep and goat industry hundreds of millions of dollars a year, but appropriate management strategies can save producers time and money.
Incorrectly using preventative and control measures can lead to ongoing parasite problems and negatively impact animal health and welfare. For example, improper use of chemical treatments can contribute to the development of chemical resistance among parasites.
ParaBoss, which is funded by MLA and Australian Wool Innovation and coordinated by the University of New England with industry oversight, provides practical information for producers to guide their approach to parasite management.
The ParaBoss website, paraboss.com.au – which incorporates WormBoss, FlyBoss and LiceBoss – includes tools, recommendations and resources for parasite management, as well as decision support tools for producers to assess their situation and make informed management decisions.
When it comes to parasite control, there's no 'one-size-fits-all' approach, but here are four actions to take now for better parasite control.
1. Take a DrenchTest:
The transition from autumn to early winter is a good time for producers to conduct a DrenchTest ahead of the strategic spring period, to accurately assess the level of drench resistance on their property and help make decisions for the rest of the year.
A DrenchTest involves conducting a worm egg count (or WormTest) before drenching groups of 10-15 weaner sheep, each group with a different drench active including the two newest actives (monepantel and derquantel). Include an undrenched group for comparison and don't forget to record which group has received which drench.
After 14 days, collect individual dung samples and conduct another WormTest on each sheep – the results will show how effective each drench is, and which groups are experiencing drench resistance.
An effective drench should reduce the worm egg count by 98% or more.
Want to know more? WormBoss, which covers both sheep and goats, has a more in-depth guide to conducting WormTests and DrenchTests including how to do a quick check on the effectiveness of a particular drench.
There are also strategies to minimise the reliance on chemical treatments, such as breeding for worm resistance, managing worm populations through grazing management or improving nutrition to boost immunity.
2. Be on the front foot with flies
Flies may be less active at the moment, but it's a great time to develop or review your annual flystrike management plan.
Use the FlyBoss toolkit, especially the Flystrike Risk Simulator, to optimise shearing, crutching and treatment times for maximum protection and review options for breeding for resistance.
This tool estimates the risk of flystrike based on local climate data and predicts the impacts of treatment and prevention strategies to help develop an effective management plan.
Want to know more? On FlyBoss, sheep producers can also explore the various options for managing flystrike risk, including breeding against flystrike susceptibility, breech and tail modification, and use of preventative chemical treatments.
3. Keep an eye on lice
Take the opportunity to implement and test your lice biosecurity plan before shearing.
Regularly checking for lice and using an effective treatment tailored to each farm will reduce the risk of a lice infestation and increase flock profitability.
Want to know more? LiceBoss provides information and tools to help develop a lice biosecurity plan that is specific to your property. It takes into consideration unique risk factors, to provide effective and practical ways to address them.
4. Stay informed
The collective ParaBoss tools are accompanied by a free, twice-monthly newsletter to keep producers informed about which parasite management actions are most needed and when. Sign up to receive newsletters at paraboss.com.au/subscriptions
Join ParaBoss on Facebook at facebook.com/paraboss.com.au for weekly posts on flystrike, lice and worm control.