Back to

News & Events
From school project to top restaurants
23 May 2019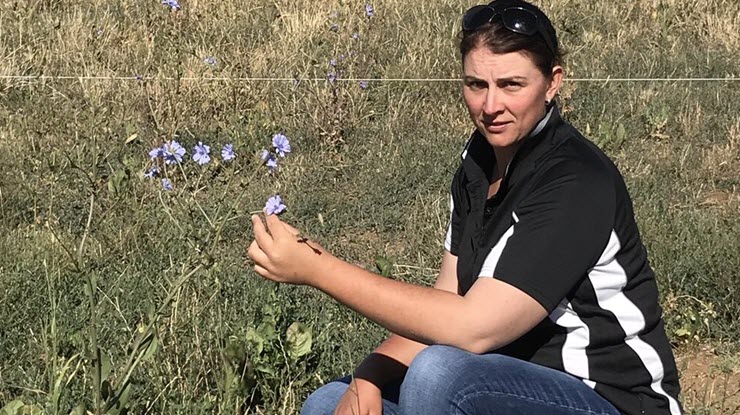 When Barossa Valley agricultural science teacher Tracy Bonython purchased 10 Boer does in 2014 to breed goats for her students to show, she never thought it would be the start of a gourmet paddock-to-plate business.
Fast forward five years, and Tracy and her husband Owen now operate 'Bon Chevon' and supply goat meat to high-end restaurants and direct to consumers through farmers' markets.
"After the students took the wethers to the Adelaide Royal Show in 2014, we offered goat meat for sale through the school – there was a lot of interest and we realised there was a local market for goat," Tracy said.
Tracy and Owen began building a commercial herd and in 2016 started supplying their first restaurant, Barossa establishment 'Fino Seppeltsfield'.
They now run 100 Boer does on their property at Ebenezer, producing around 200 kids a year.
The goats add diversification to the mixed farming operation Owen and Tracy run in partnership with Tracy's parents.
The Bonythons retain their top 10-15% of females as breeders and supply whole Chevon carcases (six to eight-month-old animals) and occasionally Capretto (milkfed kids weighing about 8-12kg) to restaurants. They recently added iconic Adelaide restaurant Jolly's Boathouse to the list.
Bon Chevon has also just joined the ranks at the Barossa Valley Farmers Markets.
"We've had a lot of local interest in goat meat so we partnered with a local butcher, Barossa Hill Butchers, to provide retail packs, which is an exciting step for the business," Tracy said.
The Bonythons have taken a measured approach, growing the business slowly as they learn the ropes.
It is the family's first experience with goats and they have drawn on resources such as MLA's Getting into Goats and the Goat Industry Council of Australia to source information and connect with other producers.
Management
The Bonythons join their does separately as two groups of 50. They join one group in November (to kid in early April) and would usually join the second group in March however in 2018 pushed joining back to May for an October kidding to ease grazing pressure in winter.
Tracy and Owen would eventually like to introduce an AI program to shorten the kidding period for more consistent turn-off.
They Bonythons have trialled three joinings across two years (to kid in April, December and August) but found although the does maintained condition it was difficult to get kids to their target weaning weight of 25kg. They started using stud bucks in 2018 and hope improved genetics (and better seasons) will lift birth weights to assist this goal.
Although they achieve 200% kidding, kid mortality is an issue and the Bonythons are looking to the findings from MLA research for strategies to reduce losses. They have also invested in an alpaca to protect the herd from foxes and are seeing the results.
A breeding goal is to lift lean meat yield. They find that a 50kg live weight wether dresses at 48% so they are targeting carcase traits with buck selection to increase frame size, yield and eating quality.
Last year was a challenge due to drought, and a very dry 2018 has tested their management. A focused pasture program has been important to manage grazing pressure and bridge feed gaps and they recently hosted on farm trials for the Barossa Improved Grazing Group MLA-funded resilient pastures project.
Owen and Tracy are excited about the future of their business and the wider industry, with a growing push for goat meat domestically.
"We are at capacity on our current farm, so would like to expand in the future to grow our business," Tracey said.
She said her biggest tip for other goat producers starting out was to make industry connections.
"The people we have met through the goat industry have been so helpful and supportive – there is no need to reinvent the wheel," Tracey said.