Back to

News & Events
Managing weaners: three must-dos for muster
Key points:
Coming into muster, producers should consider these three things when managing weaners: low stress handling, critical nutrition and pain mitigation
Low stress handling is better for the livestock and staff
Nutrition is critical to get weaners off to a good start
Animal husbandry practices such as castration and dehorning have a known impact on productivity of weaners. This impact can be minimised by the right approach to handling and managing animals at muster, including a focus on good nutrition, minimising stress and administering pain relief treatments.


At the BeefUp forums in Broome and Kununurra, a panel of producers and advisors shared some of their top tips for managing weaners coming into first round muster.
Low stress handling of livestock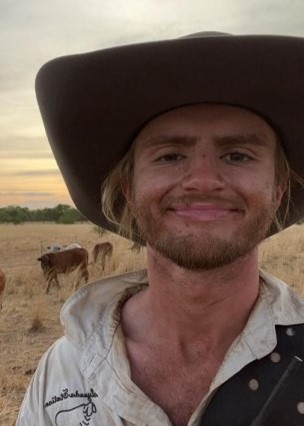 Station hand at 'Napier Downs' in the east Kimberley and winner of the leadership award at last year's Livestock Handling Cup, Charlie Howarth (pictured) is a big advocate for low stress livestock handling.
"Not only is it better for your cattle, but it's also much easier to work in the yards. The livestock are less likely to run through gates or get injured," Charlie said.
Charlie describes a low stress environment not only as one where there is good handling of livestock, but where animal behaviours are front of mind and animal wellbeing is a focus. This includes access to water and feed, vaccinations and the use of pain mitigation for husbandry procedures.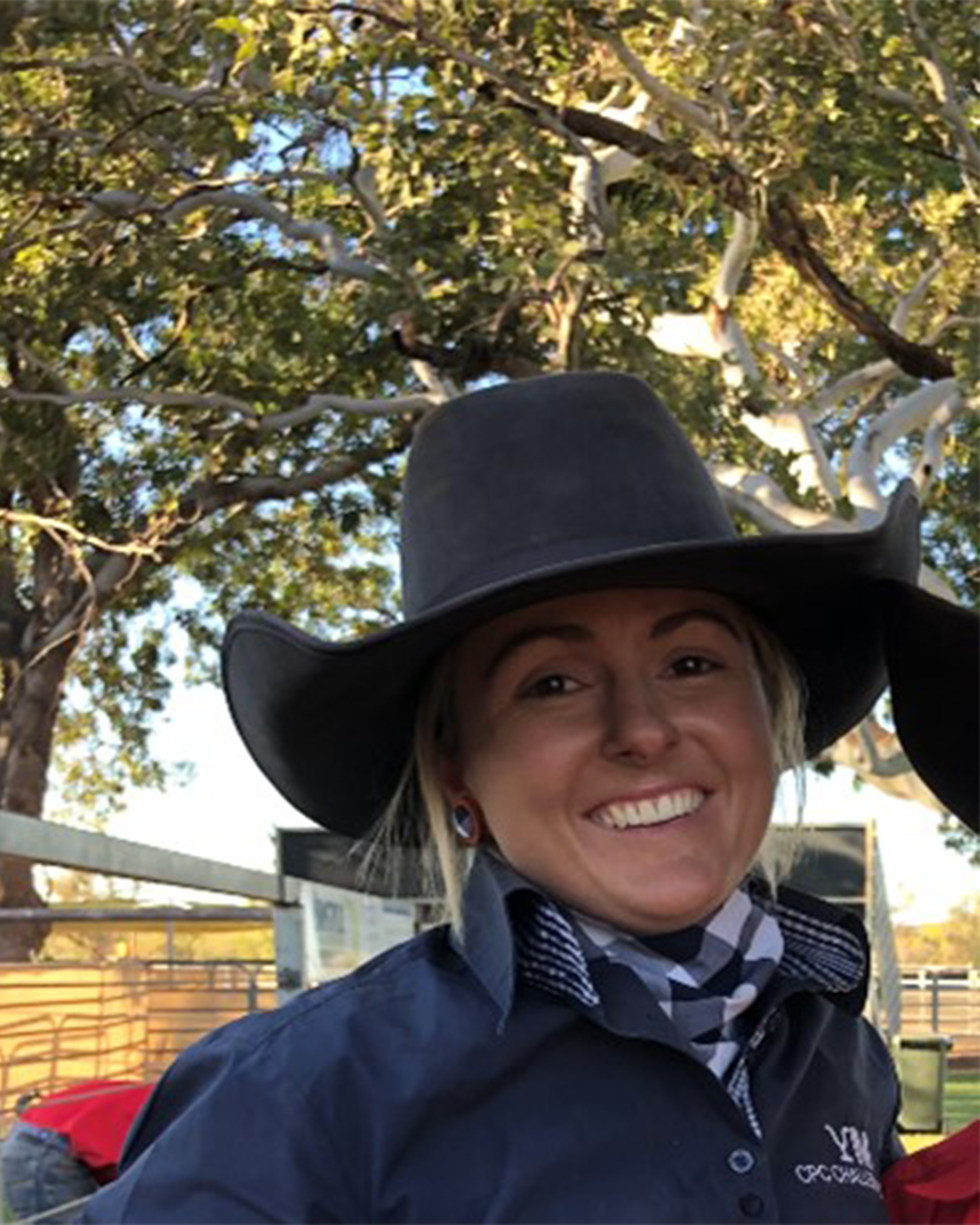 Brooke Harwood (pictured) is the Manager Assistant at CPC's 'Carlton Hill' station in the east Kimberley and is also an advocate for low stress livestock handling.
"By implementing low stress livestock handling methods, we work with the animals, not against them. This decreases the level of stress on the animals and helps increase the animals' productivity," Brooke said.
"Another main factor of using low stress stock handling is it prevents staff injuries whilst working in the confined areas of the yards and decreases the level of dust produced that hinders visibility."
Nutrition is critical
Désirée Jackson (pictured) is a nutritionist and a deliverer of the Nutrition EDGE and Breeding EDGE programs. She has worked with many producers across northern Australia to develop their weaner nutrition management programs, both in the paddock and at weaning.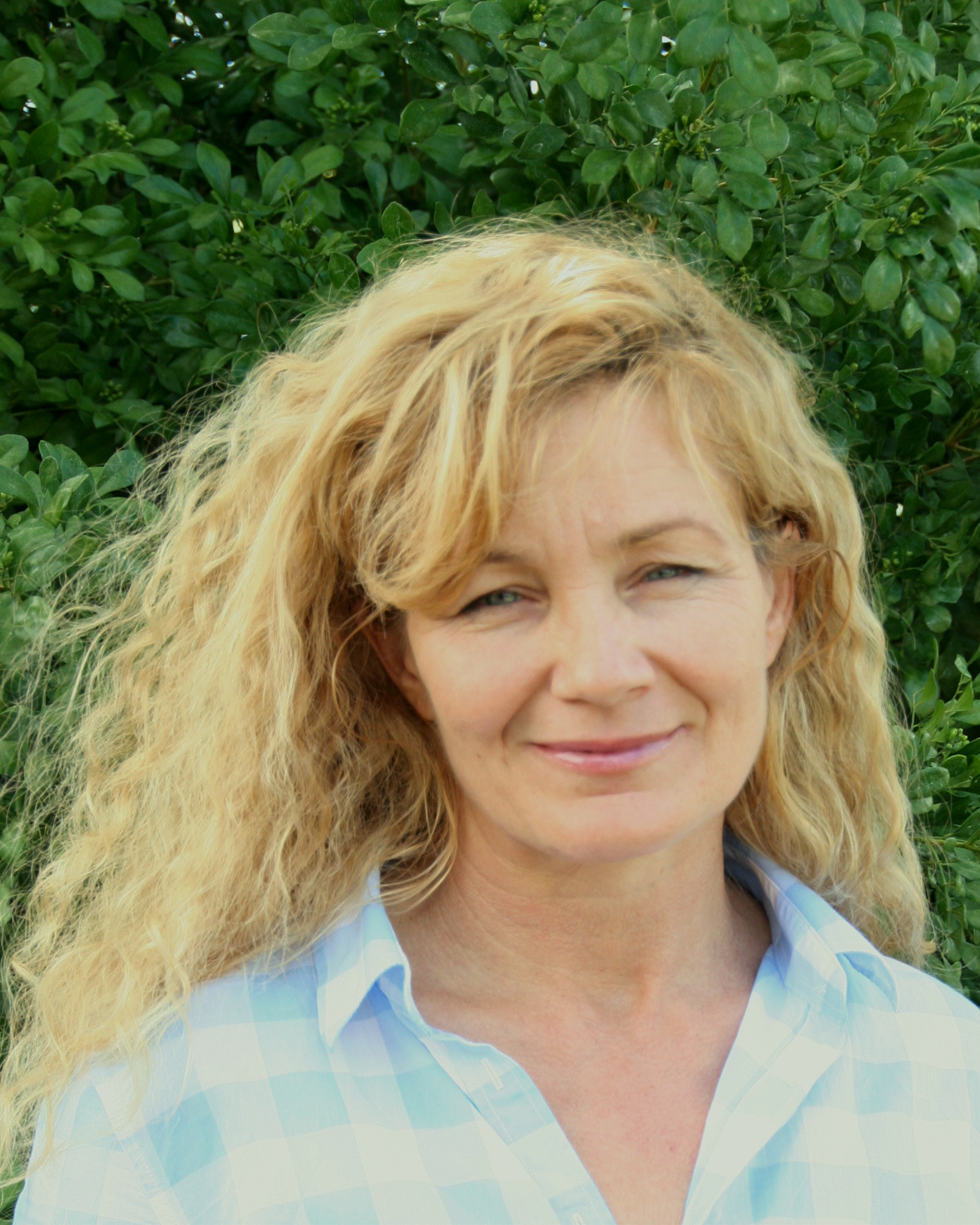 "Managing animals well in the yards helps to ensure they quickly adjust to a grass-based diet once they are turned-off on to pasture, enabling them to be productive sooner," Désirée said.
"Mob segregation into weight groups is important to give all weaners the best chance to get the nutrition they need, and allows for targeted feeding suited to the requirements of each weight group, if this is practical.
"This is particularly important for lighter weaners, as they are still developing physiologically, and failure to provide adequate nutrients can compromise their development and subsequent performance.
"This can be used to reduce bullying of smaller, younger weaners off feed and to ensure evenness of intake of supplements.
"Good quality hay that is palatable and digestible is critical in weaners transitioning from a milk-based diet onto pasture, especially younger animals whose rumen function may not be as well developed."
Plan your pain mitigation strategy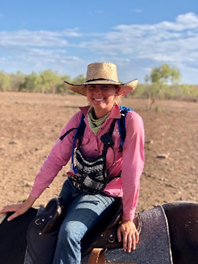 Sarah Gwynne (DPIRD) (pictured) and Mel Wooderson (DITT) have been running the Managing production and welfare at weaning project, working with producers across six commercial demonstration sites in WA and NT.
Through the project Sarah and Mel looked at the impact of castration and dehorning on livestock wellbeing and production. The project focused on:
practices to help minimise the impact of animal husbandry procedures such as aseptic techniques (sanitising tools)
maintaining a low stress environment
administering pain relief treatments, including a topical local anaesthetic and a longer-acting nonsteroidal anti-inflammatory drug.
"The project reiterated the impact of animal husbandry practices such as castration and dehorning on the productivity of weaners," Sarah said.
"It highlighted the importance of minimising this impact and ensuring good wound healing with the right approach to handling and managing animals at muster, including a focus on good nutrition, minimising stress and administering pain relief treatments."