Back to

Prices & Markets
Subscribe to Prices & Markets e-newsletter
For in-depth red meat market news, information and analysis.
SIGN UP
Male and female carcase weights break records
03 June 2021
Key points:
Record carcase weights for male and female cattle hit 341kg and 281kg, respectively
Female carcase weights gradually narrowing gap between male carcases
Female slaughter rate continues its decline to 45% for March quarter, firming pace of the rebuild with NSW female slaughter increasing on average
Carcase weights
Both male and female carcase weights continue to break new ground according to ABS March quarter data that revealed male and female weights hit 341kg and 281kg, respectively.
Better fattening conditions after drought-breaking rains in many cattle regions catered for steady lifts throughout 2020, and this has continued in 2021. Current high prices are providing an economic incentive to maximise weight gain, which is contributing to higher carcase weights.
Another contributing factor is the consistent improvement in cattle genetics and gains in the lotfeeding sector that have continuously driven cattle weights higher.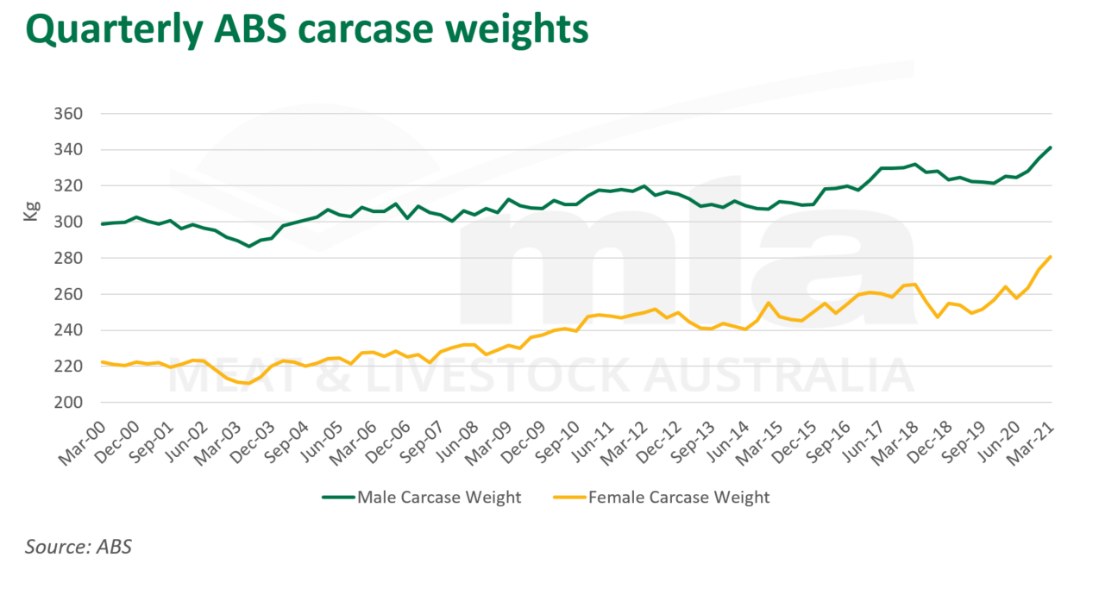 An interesting trend made visually noticeable is the diminishing gap between male and female carcase weights, particularly in the last 10 years, with females rising in proportion to male. The average margin between male and female weights was 78kg in 2000. That margin has declined to just 60kg in the March 2021 quarter.
The year-on-year change suggests heightened fluctuations in male to female weight gaps in the last five years, furthered by significant shifts from wet seasons to drought and back again.
Weights should continue to rise if the season prevails and supply remains tight, which will incentivise producers to maximise weight gain with available feed.
Female slaughter ratio
ABS March data highlights a continuing decline in the female slaughter rate (FSR), which was 45% for the quarter and 51% over the past 12 months. For context, since 2000, the FSR is 48%. These figures show significant development in the rebuild, with the FSR expected to continue to decline throughout 2021 as herds build and there is greater retention of breeding stock on farm.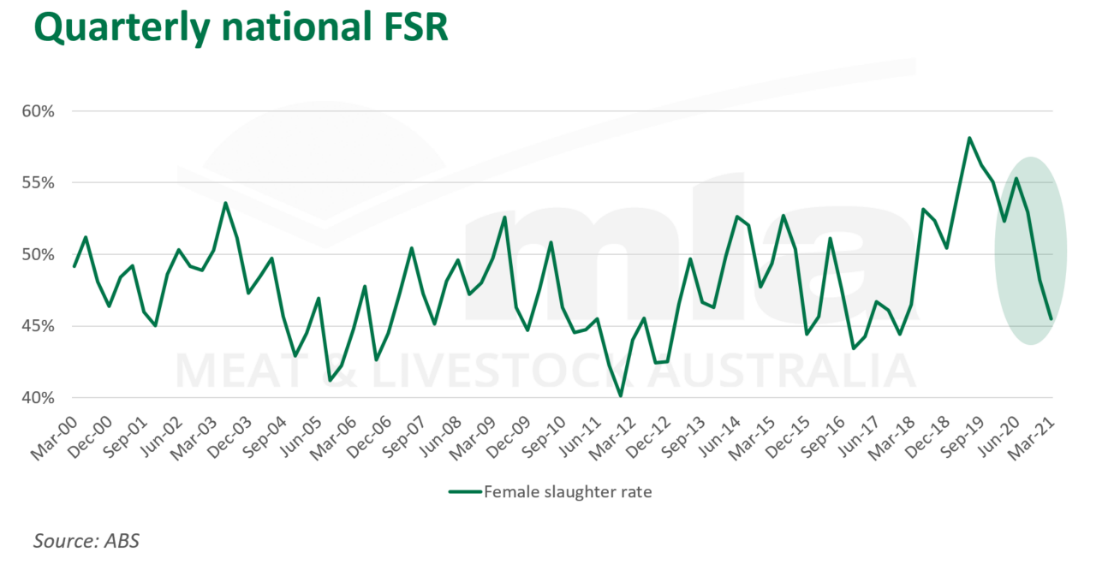 A state breakdown between NSW and Queensland highlights the gap is closing between corresponding FSRs, linked to key seasonal fluctuations and production systems.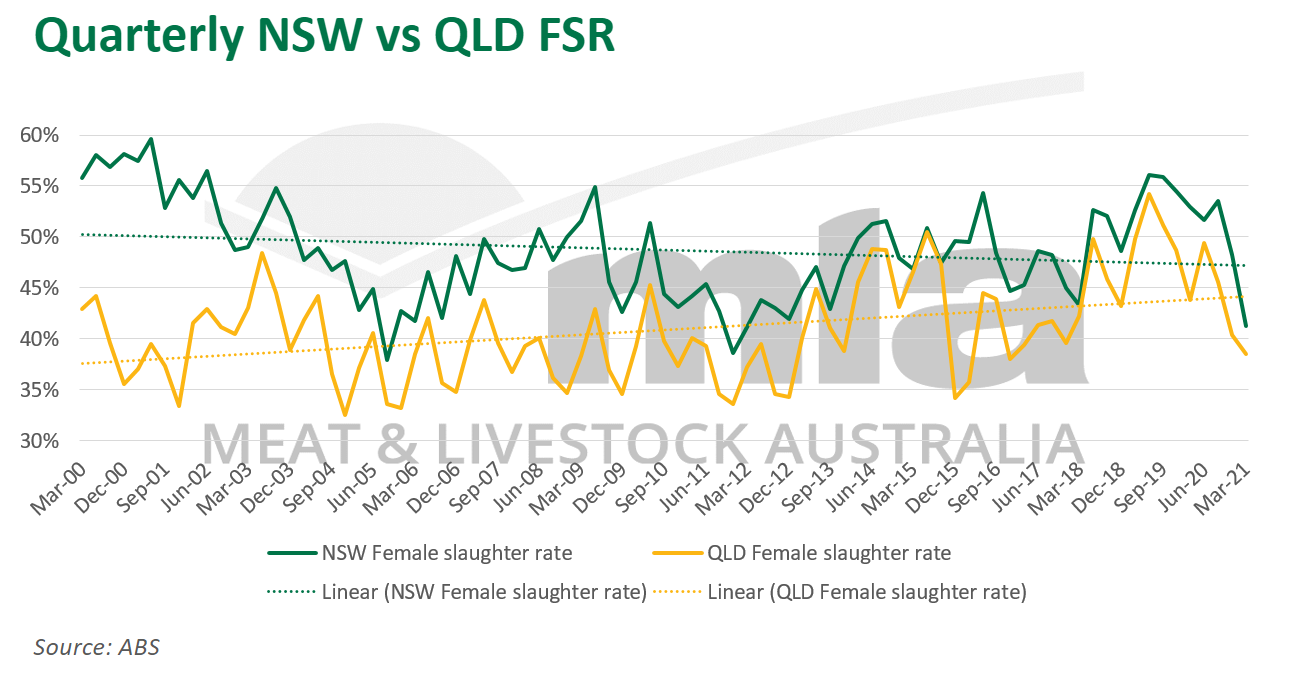 The NSW FSR traditionally tracks lower than Queensland's, signifying a higher rate of turn-off of female cattle compared to Queensland.
The inclining trend of the NSW FSR since 2000 correlates with the NSW herd declining, particularly in recent years due to drought.
© Meat & Livestock Australia Limited, 2021