Back to

Marketing beef & lamb
Gulfood 2020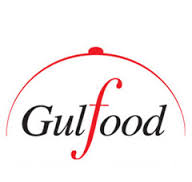 Event: Gulfood 2020
Date: 16-20 February 2020
Venue: Dubai World Trade Centre, UAE
Applications close: 27 September 2019
Gulfood is the world's largest annual food, beverage and hospitality exhibition, attracting F&B professionals from all over the world to Dubai. It will celebrate its 25th edition in 2020.
In 2019, Gulfood set records with 98,000+ visitors and over 5,000 exhibitors from over 182 different countries showcasing their products. UAE imports more than three-quarters of its food product, of which around half is re-exported to Gulf Cooperative Council countries, the Indian subcontinent and Eastern Africa. The key to Gulfood is that it attracts buyers not only from the Gulf region but from all over the Middle East and North Africa region (MENA).
Gulfood is open to qualified trade buyers and business professionals only. Strict entry regulations, together with strong visitor promotion from the organiser ensures a productive business environment for exhibitors by bringing high quality trade buyers to your stand.
As an exhibitor at this show, you have the potential to meet buyers and trade professionals from the following industries:
Distributors, wholesalers and importers
Supermarkets, hypermarkets & convenience stores
Online retailers, foodservice & government
Airlines, hotels, restaurants, cafes, bars, clubs & resorts
To register your company as a participant on the MLA stand, please read and print the following documents.
Applications close 27 September 2019.
If you agree with the above, please fill out and submit the Gulfood 2020 Registration Form. Once you have registered your intention to participate, MLA will send the first 30 companies a deposit invoice. Once payment is received, MLA will confirm a position on the MLA stand. If deposit payment is not received by the due date, your offer may be passed onto those on the waitlist.
For further information, please contact Raelene Fowlds (tel: 02 9463 9367).