Business EDGE workshop | Wagga Wagga, NSW
12 Dec 2018 08:30AM - 13 Dec 2018 05:30AM

Cattle

Sheep

Goat
Location: Wagga Wagga, NSW (venue TBA)
Price: 1 person from business $1,500pp + GST, or 2 people from same business $1,250pp +GST. All prices exclude GST and are fully tax deductible. Up to 50% reimbursement for NSW RAA eligible participants (see flyer).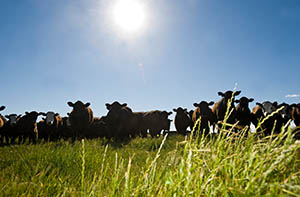 Business EDGE is a two-day financial and business management training workshop for livestock producers. The aim is to enhance producer knowledge and skills in basic financial and business management to improve business efficiency and profitability.
Improving financial and business performance is particularly important given the continued climate of declining terms of trade, increasing land prices, tightening credit and rapid national and global economic and policy influences affecting beef enterprises.
The course is taught in a supportive and motivating environment using case studies and practical examples to bring meaning to the underlying principles.
This workshop is invaluable if you are seeking to gain skills in the following areas of your business:
Planning ahead
Confidence to change
Understanding debt and profit
Intergenerational involvement
What you will learn:
Determine if all the family needs and aspirations can be funded by the business.
Prepare and understand key financial information on your business.
Assess and manage agricultural business risk.
Understand and manage enterprise performance, including understanding what the key profit drivers are, how to influence them and what effect they have on overall business performance.
Presenter: John Francis, Holmes Sackett
Download the flyer here.
Join myMLA today
One username and password for key integrity and information Systems (LPA/NVD, NLIS, MSA & LDL).
A personalised online dashboard that provides news, weather, events and R&D tools relevant to you.
Customised market information and analysis.
Already registered for myMLA?