Back to

Research & Development
Subscribe to R&D Round-Up newsletter
Stay informed with a short, sharp monthly summary of MLA's latest research reports.
Sign up
Northern Breeding Business (NB2)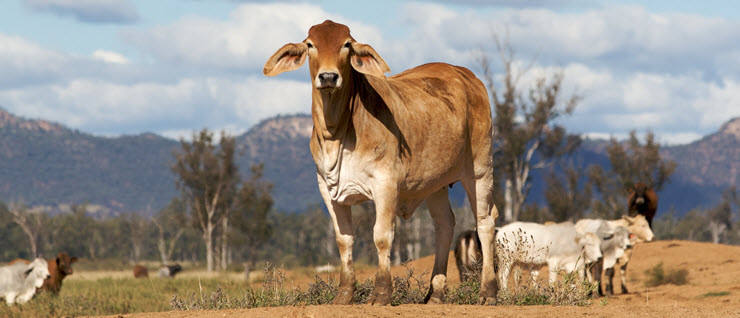 Northern Breeding Business (NB2) is an initiative developed by MLA to address:
calf loss in northern breeding herds
low profitability of many northern beef enterprises
low adoption of proven management practices and technology.
MLA's NB2 project has set the ambitious target to deliver an estimated $20 million/year in net benefits by 2027 to 250 northern beef enterprises.
The NB2 update brings you the latest on The Northern Breeding Business (NB2) initiative. Subscribe to this newsletter for project updates, learnings and practical resources.
Videos
NB2 Project – Indigenous Workgroup Update 2021
Benefits to producers
NB2 is a collaborative research and adoption program exploring opportunities to improve reproductive rates, decrease mortality, increase turn-off weights and improve genetic potential in northern herds.
The core business of the NB2 program is built around three pillars supported by an integrated adoption and extension program:
The Herd management pillar focuses on enhancing breeding herd performance through improved systems and interventions.
The Feedbase pillar focuses on optimising feed production, supply and utilisation for the breeding herd in order to achieve target performance levels in a cost effective manner.
The Sustainability pillar (formerly, the Environment pillar) explores issues related to managing the rangelands and the environment, and the long-term sustainability of the northern beef industry. This pillar clearly aligns to the existing Australian Beef Sustainability Framework (ABSF). NB2 has adopted the ABSF definition of sustainability, "The production of beef in a manner that is socially, environmentally and economically responsible. We do this through the care of natural resources, people and the community, the health and welfare of animals, and the drive for continuous improvement."
NB2 will provide multiple benefits to northern producers and the wider beef industry, including:
a 5:1 return on investment by improving reproductive rates, decreasing mortality, increasing turn-off weight and improving genetic potential in northern herds
education, training, mentoring and employment opportunities for people entering or already engaged in the northern beef industry
improved public perceptions around animal health and welfare, leading to increased consumer trust in Australian beef.
Producer groups
As part of the Pathway to practice, six regionally diverse pilot producer groups have been established across northern Australia to provide direction and insight for the NB2 project. The groups are located across Queensland, Northern Territory and the Kimberley, Pilbara in Western Australia. Find out more.
Any producer who currently operates a beef breeding business in the northern Regional Beef Research Committee regions is welcome to join these groups (provided they meet certain criteria).
Producer groups will be supported by beef producer coordinators and trained group facilitators, including state department extension staff.

Get involved
To get involved, complete the NB2 Expression of Interest (EOI) form.
After you have completed the EOI, you can complete the Producer Group Registration Form and email it to Tony Parker tparker@mla.com.au.
Resources
Webinar
Watch this webinar delivered by MLA Grassfed Productivity Program Manager Nigel Tomkins, and producers Stuart Barret and David Foote to find out how the Northern Breeding Business (NB2) project benefits producers.
1. What will I get out of NB2?
Customised herd management plan
NB2 will provide producers with a process to identify issues limiting the performance of their breeder herd as well as overall productivity. To address the issues identified, participants will have the opportunity to build a customised, cost-effective breeder herd management plan.
Learn from your peers
Participants will be able to interact and share ideas with other producers in a group-learning environment under the guidance of a consultant.
Understand your business
Over a two to three year period, the NB2 groups will support producers with the implementation and monitoring of herd management plans. Participants will gain a better understanding of their overall business as part of this process.
2. How do I know if I have a reproductive efficiency or calf mortality problem?
Here are two resources to help identify a calf mortality or reproductive efficiency problem:
3. How much of my time will be involved?
This will be different for each producer. Factors impacting the time involved for each participant include:
how much a producer wants to get out of the program
participant's current capital set-up and management program
interaction with other group members and the coordinator.
There will be several professional development days (in a group-learning environment) a year over a two to three year period. A checklist covering what producers need to do to participate will be provided.
4. How much will it cost?
The fee to join an NB2 producer group is $2,000/per business (including GST).
There may also be costs in gathering the required information, depending on the individual's situation. For example, if you're not already pregnancy testing (preferably with foetal aging), this will be an additional expense. Some of the recommended changes could involve capital costs, which will be accompanied by a cost-benefit analysis.
Dr Lee Fitzpatrick - Chair of the NB2 Management Committee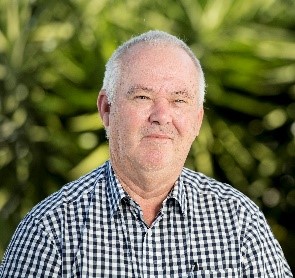 Dr Lee Fitzpatrick
BVSc PhD MACVSc GCertEd
Chair of the NB2 Management Committee
Lee is a veterinarian with an extensive professional background in the beef industry, veterinary practice, academia and research – particularly focused on beef cattle health and production across northern Australia. He chaired the North Australia Beef Research Council from 2014 – 2020, and was formerly Professor of Livestock Health and Production, and the Foundation Dean of Veterinary Science at James Cook University.
Steve Banney - NB2 Co-ordinator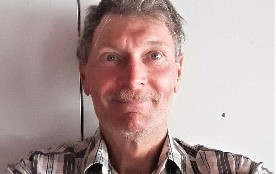 Steve Banney
BAppSc (RurTech), GDipNatResMgt
NB2 Co-ordinator
With over 35 years working in the northern, cattle industry, Steve has a good working knowledge of most aspects of the beef business and in recent years has consulted and advised in a number of different areas including business management, natural resource management, livestock exports and on-farm animal production and welfare. Steve has been working as a private cattle industry advisor for the last 23 years. He has agricultural and natural resource management qualifications.
Dr John Taylor - NABRC Chair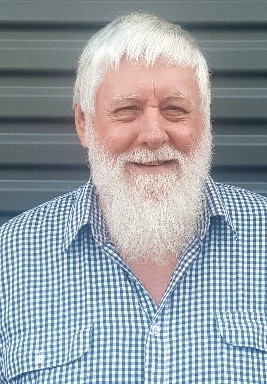 Dr John Taylor
BAppSc PhD
NABRC Chair
John Taylor has had a 30-year career in pasture research and research management with CSIRO, culminating in the position of Chief, CSIRO Tropical Crops and Pastures. John was formerly the Director of Rangelands Australia, and a non-executive director on several not-for-profit organisations supporting development of the grazing industry and natural resource management across rural and remote Australia. As NABRC chair, he brings a strong customer focus, a broad network, systems thinking and skills to engage stakeholders in owning and solving complex problems.
Dr Ed Charmley - Research Representative
Dr Ed Charmley
BSc PhD
Research Representative
Ed comes from a farming background in the UK and received his Bachelors from Aberdeen University and a PhD from The Grassland Research Institute near Reading. After immigrating to Canada he specialized in forage utilization from both grazed and conserved herbage. His particular interests lay in optimizing forage use in the diet with animal performance and beef quality. For the last 15 years, Ed has worked for CSIRO in northern Australia where he has focused on beef production in extensive, sub-tropical rangelands and savannas. He is based in Townsville. His current research activities lie in the use of technology to record hard to measure animal and environmental variables in the field and understanding livestock methane emissions from extensive grazing systems. He has published widely in the scientific and farming press and manages a broad portfolio of livestock research within the CSIRO Agriculture and Food business unit.
Julie McDonald - Producer Representative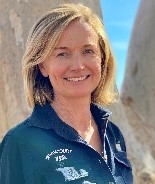 Julie McDonald
BBus (Finance) CPA
Producer Representative
Julie is the Chief Financial Officer of QLD operated cattle and beef enterprise MDH Pty Ltd, and has lived and worked in QLDs northern cattle industry for 22 years. Julie is a director of Pindora Foods Pty Ltd, a small beef trading enterprise working predominantly in the export markets of Asia and South America. Julie is a mentor in the Beef2021 Graeme Acton program and QLD's pilot Advancing Beef Leaders program. Julie is a director of the Australian Stockman's Hall of Fame and Outback Heritage Centre.
Geoff Murrell - Producer Representative

Geoff Murrell
Producer Representative
Geoff Murrell is the General Manager of Northern Australia Operations for Paraway Pastoral Company managed by Macquarie Agriculture Funds Management. The Northern group has an area of three million, nine hundred and fifty thousand hectares which runs seventy four thousand breeding females and one hundred and sixty thousand head of cattle producing nineteen and a half million kilograms of beef per annum. Geoff's role is to manage the direction, performance and culture of the North Australian aggregation of properties for Paraway Pastoral Company.
Gus Rose - MLA Representative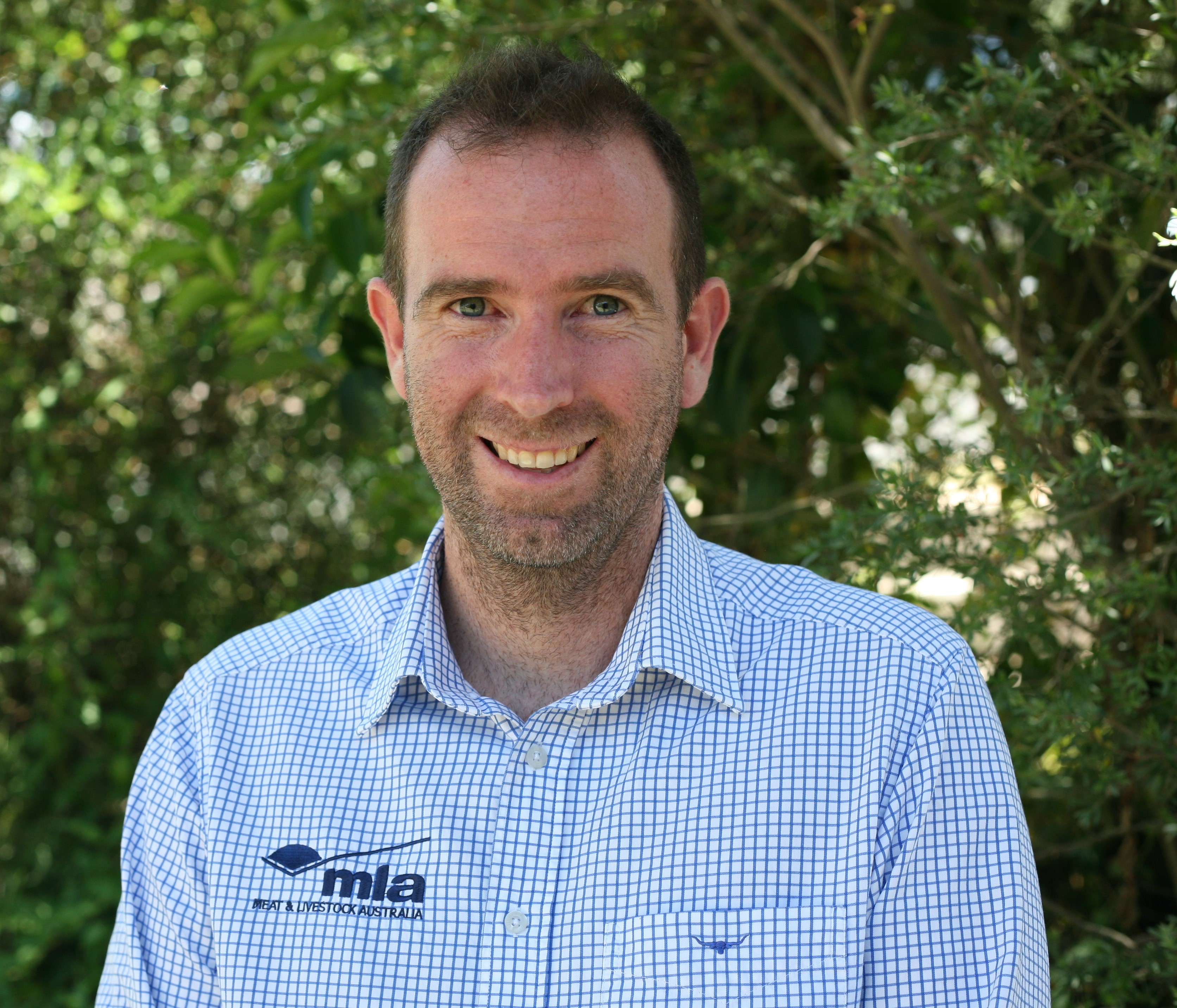 Gus Rose
MLA Representitative
Gus is the Program Manager of MLA's producer Consultation program. Gus grew up on a mixed sheep and crop farm in South West Australia. He studied Animal Science before working for the WA Department of Ag working in adoption with sheep farmers. After a Masters in Agricultural Economics and a PhD in breeding and genetics Gus worked as a project manager on research projects for sheep and goat production in Europe. Gus worked in the Sheep Genetics team at MLA before switching to the consultation team.