Subscribe to MLA's e-newsletters
Stay informed with the latest red meat and livestock industry news, events, research and marketing.
Sign up
Back to

Research & Development
Grazing management
Successful grazing businesses make sustained profits by growing and converting pasture, and conserved feed, into livestock products that consistently meet market specifications.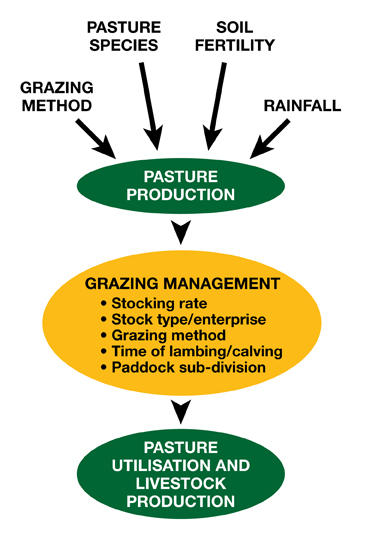 Sustainable and profitable grazing systems use tactical grazing management to link pasture production with pasture utilisation and livestock production.
Grazing management plays a pivotal role in this process to ensure:
pasture growth is optimised
pasture composition is maintained in a desirable state
pasture is utilised, not wasted
livestock performance meets established growth pathways
resources are managed within environmental constraints and guidelines
More information about different grazing management systems can be found on the EverGraze website and definitions of grazing terms are available.