Free webinar: The Quest for a More Productive Meat Goat
20 Aug 2019 08:00PM - 20 Aug 2019 09:00PM

Goat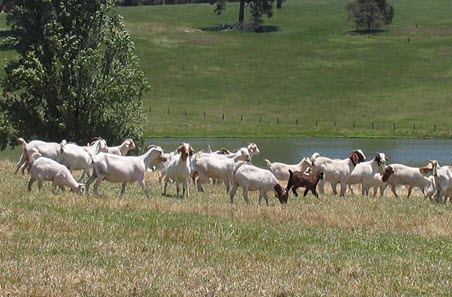 Location: The comfort of your home.
Cost: Free
Join this webinar to hear Colin Ramsay give a progress report on numerous MLA supported projects looking into developing an Australian-adapted meat goat that will improve productivity and profitability in commercial production herds.
The work on kid survival, carcase merits, fertility, worm resistance and other production traits is showing that significant improvements can be achieved. This progress report identifies and highlights simple measures that can be used by meat producers and seed-stock breeders to raise their productivity and profitability.
Note: you only have to register once for this webinar series, and you will be automatically notified of any upcoming webinars.
This webinar is from the 'Productivity & Profitability Webinar Series'.
Join myMLA today
One username and password for key integrity and information Systems (LPA/NVD, NLIS, MSA & LDL).
A personalised online dashboard that provides news, weather, events and R&D tools relevant to you.
Customised market information and analysis.
Already registered for myMLA?