Subscribe to MLA's e-newsletters
Stay informed with the latest red meat and livestock industry news, events, research and marketing.
Sign up
Back to

News & Events
BeefUp Forum | Cloncurry, QLD
21 Oct 2021 09:00AM - 22 Oct 2021 12:00PM

Grain-fed Cattle

Grass-fed Cattle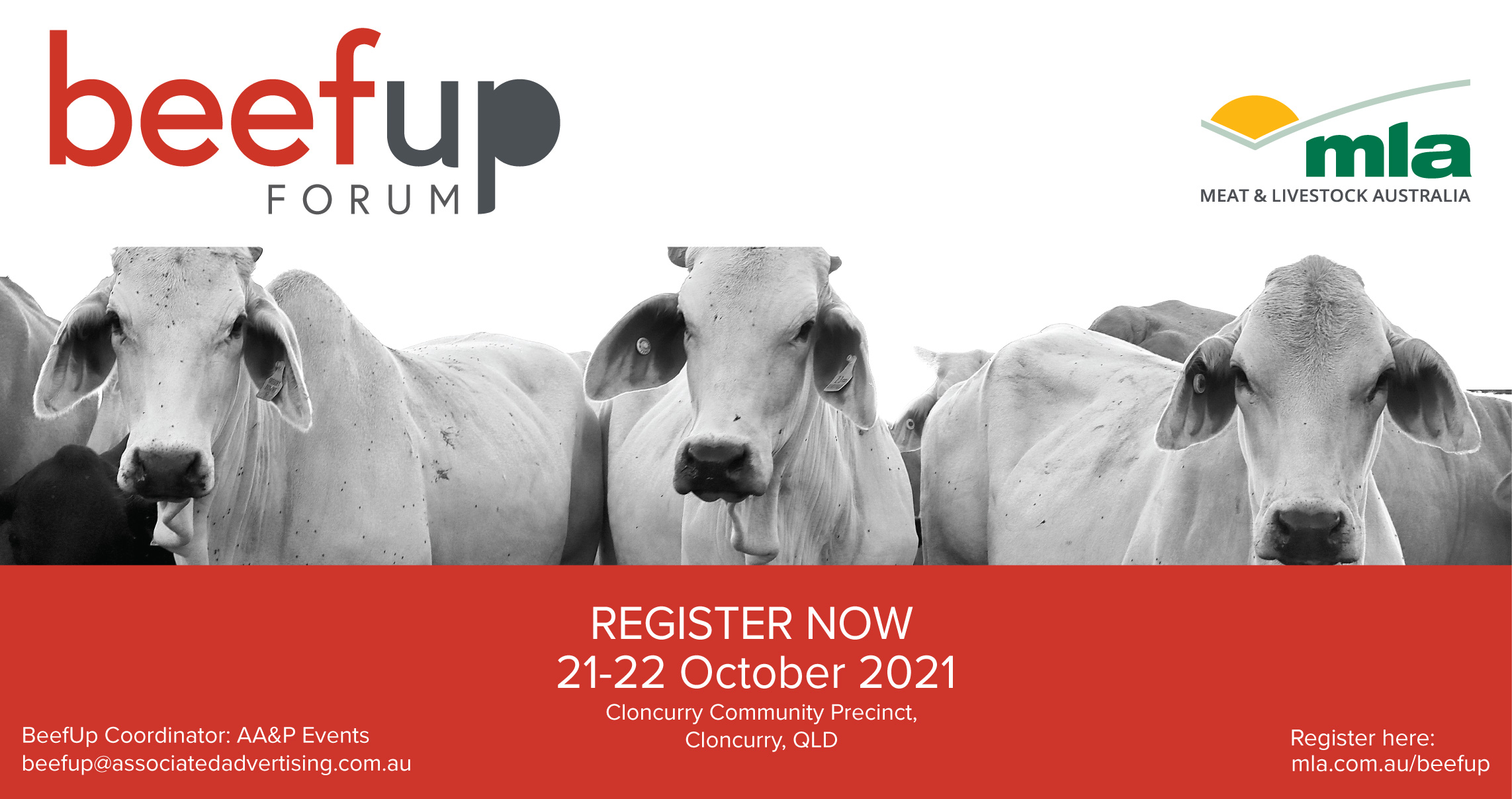 Location: Cloncurry Council Shire Precinct, 37 Scarr St, Cloncurry QLD 4824
Cost: MLA Member $25 GST inc, Non-member $50 GST inc (includes researchers, Department staff, service providers and producers who are non-MLA members)
Includes: Morning and afternoon teas, lunch, dinner.

RSVP: Friday 15 October 2021
BeefUp forums provide an opportunity for northern Australian beef producers to learn something new, stay up to date with the latest on-farm research and technologies and meet others working in the red meat industry. BeefUp forums present locally relevant learnings from MLA's research and development projects and the next steps to drive profitability and productivity on-farm.
Event flyer