Back to

News & Events
Subscribe to MLA's newsletters
Stay informed with the latest red meat and livestock industry news, events, research and marketing.
Sign up
Gra$$ to Dollars | Barossa, SA
11 Nov 2019 08:30AM - 01 Oct 2020 12:30PM

Grass-fed Cattle

Sheep

Goat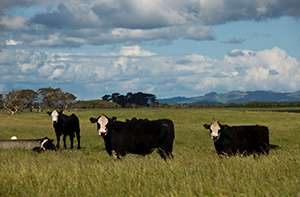 Location: Barossa, Lower North and Northern Hills properties
Cost: $2,200 per business (ex GST) if there are 8 businesses participating.
Program overview:
Applicable to permanent pastures in the western/southern Australia temperate rainfall zone, the program takes 11-12 months. During this time each participant will be encouraged to take messages from the program and apply to their own farm, review the success (and failures), observe what has worked/not worked and discuss this with other participants and to work through possible solutions.
What you will learn:
How much can an animal eat, how to measure this and how to determine if this is adequate.
How much pasture can you grow and how to improve this.
How to turn the maximum amount of pasture profitability into meat and/or wool.
There are 8 x ½ day on farm sessions plus 1 x ½ day individual coaching session. Each of the 8 x ½ day sessions will include a theory session and a paddock inspection to assess pasture feed on offer and quality, animal performance from the pasture, grazing management and feed budgeting looking ahead.
For more detailed information download the flyer.
Deliverers:
Tim Prance, T Prance Rural Consulting and Daniel Schuppan, Landmark Animal Production Specialist.